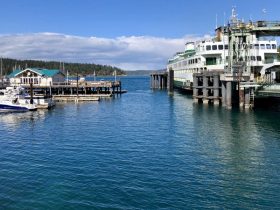 Four dates to choose from:
Oct 4-9, Oct 11-16, Oct 18-23, or Oct 25-30
For full details: 2020 Restorative Knitting Retreats
Several years ago, I initiated a new retreat theme dear to my heart. The experience was so sweet for everyone that now all four fall retreats follow this deeply restorative model, with the goal of replenishing your inner resources for the year ahead. I'll be sharing and teaching a handful of projects designed especially to engage you with a pattern rhythm that embeds itself in your consciousness like a lullabye, so that you mostly needn't look at instructions. And as usual, I'm always available for individual knitting consultations, delighted to help resolve problems, illuminate mysteries, or teach special techniques as individuals wish.We'll spend some time each day knitting in communal silence, letting the deep wellspring of knitting recalibrate us and fill the room as our hands move in quiet harmony. As someone reflected after a period of silent knitting last year, "What a magical and grace-filled time we shared." If you have never experienced communal silent knitting, you may find it to be a nectar that fills and nourishes you day by day.
For lodging information: 2020 Island Inn Room Guide