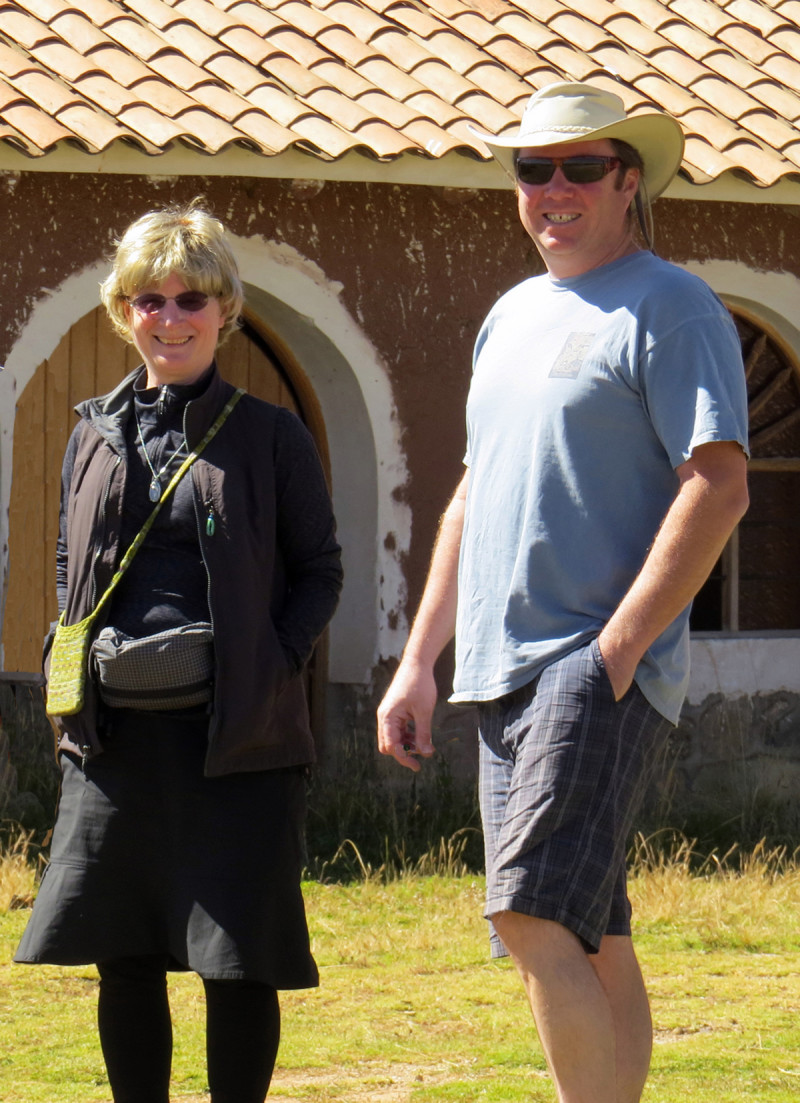 Author, teacher, and knit designer Cat Bordhi and community engager Jim "Pecos" Petkiewicz share a prescient instinct and devotion for bringing out the best in others.
For several years we have been facilitating cross-cultural, transformative experiences for intimate groups of knitters and their friends in the Pacific Northwest, in California, as well as leading extended trips to Mexico, Peru, Ireland, Scotland, and Iceland.
Those who have journeyed with us say we are "travel whisperers" who help them have their own spontaneous, magical experiences. As leaders, we take our cues and choreograph our days by responding to the freshest temptations and resources that arise around us.
The alliances that Pecos, his wife Mags, and colleagues began seeding in 1985 in Latin America are a powerful river that flows into our work and play. Many years of exploration, reflection and gestation have gifted us with the evolution of Community Links International, a nonprofit that responds directly to the complex realities of marginalized humans, communities and environments in many parts of the Americas.
We recognize that service without the attempt at developing profound relationship produces debilitating charity, while service with deep relationship can lead to lasting and productive solidarity. We invite you to join us in these deep relationships.