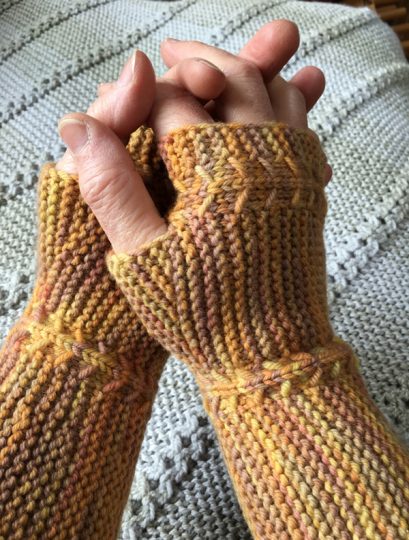 Since 2001, I have written 5 books with innovative sock and footwear architecture and designs, and now I am obsessed with designing and knitting for the hand!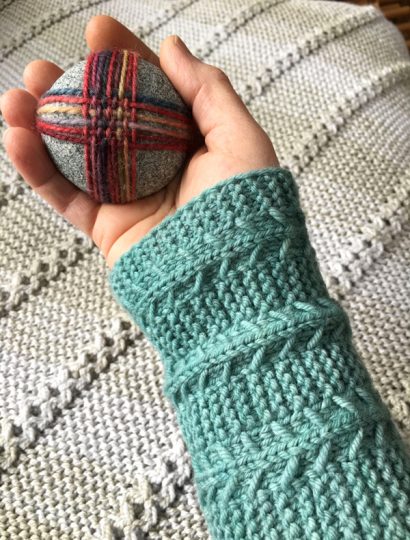 Imagine a fingerless mitt that is so pleasing to knit that you find yourself in a happy rhythm of knitting one pair after another, and watching them pile up to become gifts. And you never become bored, because the pattern offers variations so that you need never knit any two pairs like.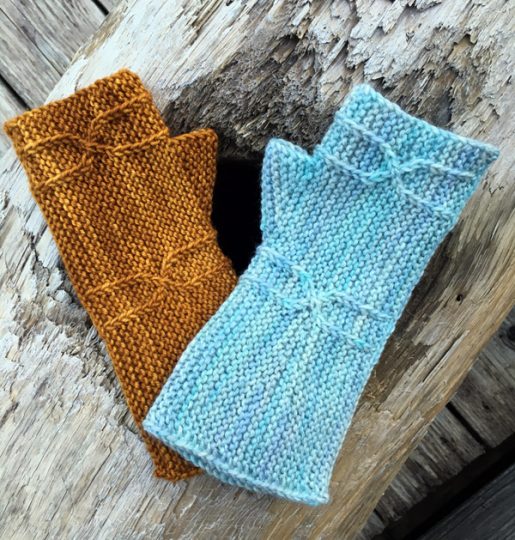 We'll start out by learning the basics of the side-to-side garter stitch method, how to shape the beautiful thumb, and how to fit any hand, including little children. In the process, you'll discover the ideal size needle to use with your chosen sport, DK, or light worsted weight yarn. And then you'll choose one of my designs to knit (you will receive the patterns as part of the class).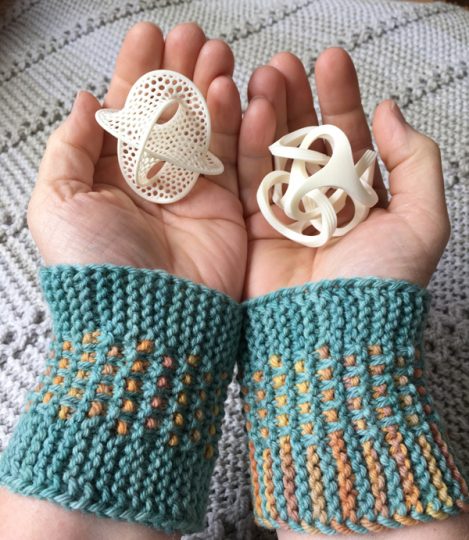 As the day progresses, we'll look at stitch dictionaries to identify other simple stitch patterns that show themselves off well while traveling across garter stitch, and by the time we say farewell at the end of our day, you'll have a collection of recipe variations as well as the knowledge of what to keep your eye out for in the future so that you can design your own.
Sometimes it's nice to have a mitt without the thumb, just a fitted wrist warmer, also called a gauntlet, and for each design I give you as well as those we come up with in the group, we will design a matching gauntlet. It's easy.
You will learn several invaluable techniques, including "Robin's Relatively Ridgeless 3-Needle Bind-Off," or the "RRR-3BO", which one of my retreat participants developed during a retreat recently; grafting for garter stitch (easier than for stockinette because it is the same set of moves on both needles); traveling twisted slip stitches; and Judy's Magical Cast-On.
To join us for this happy and productive day, phone Green Planet yarn at 408.620.1042.